Majestic Castles in Ireland
"What is your favorite castle in Ireland?" That's the question I was asked when I returned from a special photography trip this spring. It's not an easy one to answer. You see, I visited thirty-five castles in nine days. And that only made a tiny dent in the castle supply of Ireland. There are literally thousands of castles in Ireland.

Castles in Ireland are everywhere. When you find one castle, you will quickly notice another just down the road. However, when you've seen one castle, you haven't seen them all!


You can tour castles formerly occupied by barons and high kings. You can bask in comfort at luxurious castle hotels. You can explore fortified castle houses and towers. You can hike to and climb through castle ruins. You can even visit haunted castles with resident ghosts.

© Patricia McKinney-Lins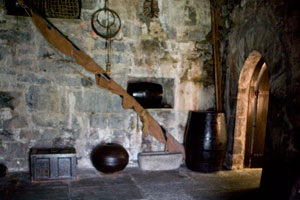 © Patricia McKinney-Lins
When you photograph a castle in Ireland you are transported to another time in a foreign land. You wonder about the people who lived there. What did they think about? What did they wear? What did they eat and drink? What language did they speak? What did they do each day? You can only imagine….
© Patricia McKinney-Lins
The majestic castles in Ireland are plentiful enough to provide a lifetime of exploration and enjoyment. You may want to center your travel to Ireland around castle visits and nearby sites and landmarks. It's a fun way to organize your trips. You will never run out of castles in Ireland and you will never tire of learning about the fascinating history behind the structures.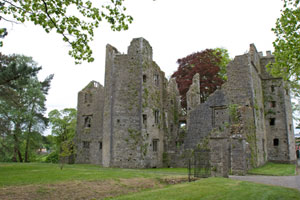 So, what was my favorite castle? They all were! Each majestic castle was unique. Every location in Ireland is glorious. The scenery is beyond compare. The food is delicious. The music is wonderful. And that's not all. The people of Ireland are so very charming. They are "welcoming" as you've no doubt heard. So, I will be going back to Ireland again and again to photograph castles and to visit with the lovely people.
© Patricia McKinney-Lins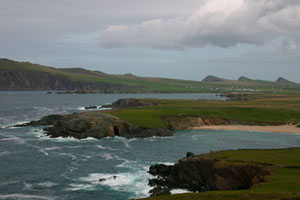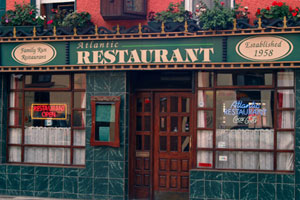 © Patricia McKinney-Lins
Won't you come along with me as I take you on a photographic tour of a sampling of castles in Ireland? I'll give you some recommendations for places to stay, meals to eat, sites to see, and music to listen to while you travel the Irish countryside and "collect" your castles.
© Patricia McKinney-Lins
Where will you travel in Ireland? Wonderful Ireland travel destinations await you. Explore the eight regions of Ireland.
Air travel to Ireland is easy to book. Make your plans today for an exciting trip to the Emerald Isle!
Navigate your Ireland Travel Itinerary with a combination of car, train, bus, cycle, taxi and hiking. See the countryside, experience the cities and enjoy the people on your trip to Ireland.
Escorted Ireland Travel takes the worry out of trip planning. Book your Irish vacation with the experts today and relax.
Travel Tips for Ireland are outlined here in the form of Frequently Asked Questions. Find facts and resources to make your trip more enjoyable.
Visit the sites that tell the history of St. Patrick's Day. Climb Croagh Patrick Mountain in Westport and see St. Patrick's Cathedral in Dublin. Make a toast on March 17th to Ireland's patron saint.
The Shannon region in Ireland is a premier location for historic Irish castles.
Take an Ireland Castle Tour in Ireland West and enjoy the cliffs, beaches, lakes, mountains and the rocky Burren. Traditional Irish music and language transport you to another time.
Tour the Castles of Ireland Southwest and don't forget to kiss the Blarney Stone! Experience the gorgeous views from the Ring of Kerry and the Dingle Peninsula.
Ireland Castle Vacations in the Southeast include sun, sea, wild and domesticated landscapes.
Combine your Dublin Ireland vacation with a majestic castle tour. Experience the vibrant city life by evening and the fascinating Irish history by day.
Gothic Castles are plentiful in the calm and scenic region of the Midlands and East Coast of Ireland.
Visit the medieval castles of Ireland in the undiscovered Northwest. You'll meet the locals and miss the crowds.
Visit the castles in northern Ireland and see the spectacular Giant's Causeway. Experience Belfast and the beautiful Glens of Antrim.
Real haunted castles exist in Ireland! Make your trip more exciting by touring the mysterious sites and learning the ghost stories of murder and tragedy.
Many castles for rent in Ireland! Explore the possibility of staying in your own Irish castle while visiting the Emerald Isle.
Finding Irish castles for sale is possible! You may realize the dream of owning one of the most unique properties in the world.
A Castle Wedding in Ireland will make you queen and king for a day. Enjoy the unique experience of an authentic celtic wedding on the Emerald Isle.
A golf travel package in Ireland will take you to some of the most scenic locations in the world. Book your golf travel vacation with the experts today.
Traditional recipes for Irish food are delicious. Put on some Irish music and take a trip back in time as you enjoy an authentic meal from Ireland. Top it off with a Guinness or an Irish Coffee!
Find out about me and why I love Ireland.
Contact Castles in Ireland
Click the link to an Ireland Travel Site and Collect more Trip Information
Here you can search the entire Majestic Castles In Ireland site to find all of the information that you are looking for.
Build a Site with Site Build It. Write about your passion and begin to make an extra income. Sign up and receive a money-back guarantee!
Newsletter with all the Irish castle magic you can imagine.