I hope you are seeing the first signs of Spring where you live. We still have a bit of snow and cold in the U.S. Midwest, but we are sure Spring will come soon.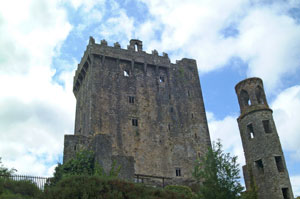 I will be staying in touch with you more often now that the busy travel season is beginning.

If you are lucky enough to be planning a trip to Ireland, you must visit Blarney Castle.

If you climb to the top and kiss the famous Blarney Stone, you will receive the gift of eloquence and be forever changed. That's the legend. On my first visit to Blarney Castle, I didn't kiss the Blarney Stone! Well, you see, it was a little cold and rainy and leaning over backward to kiss a wet rock didn't seem that appealing.

I phoned home that night and my young son, Shannon, asked me if I kissed the stone. I had to say "no" and he was very disappointed. So, early the next day I went back, ran up the stairs, leaned over backward and kissed the stone. I reported to my son that I had corrected my oversight. The next year, I took the kids.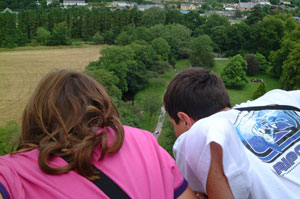 So, if you visit Blarney Castle, don't miss the kiss of the stone. To read about how this legend started, go to the Blarney Castle page at Majestic Castles in Ireland .(If your email is in plain text, you will have to type in www.majestic-castles-in-ireland.com/blarney-castle-in-ireland.html to see the page.)

If you need tips and advice for booking your trip to Ireland, take a look at my Majestic Castles in Ireland website (www.majestic-castles-in-ireland.com).I will be adding more helpful information in the weeks and months to come. Thanks.



Cheers!



Patricia