Greetings!



I hope you are looking forward to St. Patrick's Day! Do you have plans to enjoy authentic Irish music or toast the holiday with friends and Guinness? I love hearing about your traditions.

Do you have any plans to visit Ireland? The Spring can be a lovely time for a trip. The crowds are smaller and you may even have a few seats to yourself on the airplane!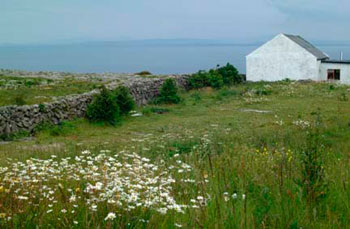 The three Aran Islands offer a wonderful experience of rustic Ireland. You can take a day trip from Galway by taking a bus and then a ferry out to the island of Inishmore.

Hike or take a bicycle to the far edge of the island to visit the ancient fort of Dun Aengus. You will be amazed by the stunning scenery and warmed by the hospitality of the people of Inishmore.

The pubs offer local music, drinks and homecooked meals. Some visitors decide to stay a night or two in one of the B & Bs on the island before heading back.


Whether you visit Inishmore for the day or for an extended time, you will enjoy your time on the island.

So, make a plan for St. Patrick's Day and maybe also for a visit to Ireland. In the meantime, visit my website for a taste of the Republic and Northern Ireland. You will find tips and advice for booking your trip to Ireland and photos to enjoy while you wait. I'll be sharing more Ireland travel experiences and look forward to seeing you again soon.

Sláinte!



All the best,

Patricia

Majestic Castles in Ireland .(If your email is in plain text, you will have to type in www.majestic-castles-in-ireland.com to see the page.)