Dublin Ireland Airport Awaits
The Dublin Ireland Airport is Ireland's busiest airport and one of the ten busiest in Europe. You fly into this international facility just north of Dublin City center.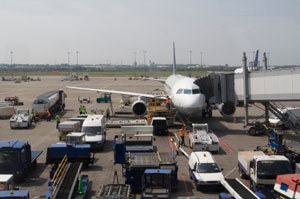 Dublin airport has shops and restaurants for your convenience on the way in or out of Ireland. I buy a local paper on the way in to catch up on the Dublin news while I enjoy a cup of coffee with real cream. We usually buy some chocolate candy and tea (and maybe a bottle of duty-free Irish whiskey) from the shop before taking off for home.

Flights from Dublin also travel out to regional airports within Ireland. You can continue on to Shannon, Kerry, Cork, Galway airport, Knock, Sligo or Donegal.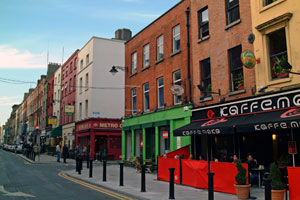 There are buses, coaches, taxis and rental cars ready for you at the airport to use as you begin your experience of Ireland.

If you are brave and a little crazy, you can rent a car and drive into the city of Dublin. I have driven into Dublin, but it is quite confusing and parking is not easy. You don't need a car to get around in the city, but if you want to make several day trips, you may like the convenience of a car.

Instead of driving a car in and out of Dublin, you can take a day trip on a tour bus to many nearby sites. We have taken a bus from the tourism center in Dublin to Newgrange for the day to see the ancient burial mounds, for example. The trip was well organized and relaxing. Day trips to Bray Ireland and the Wicklow area south of Dublin are fun, too.

To get around Dublin without a car, or to make trips north and south of the city, you can take the DART train. We have made trips along the beautiful Irish seacoast to the fishing village of Howth to the north and Bray to the south.

I usually begin my stay in Dublin without a car and then rent one on the way out of town to other destinations. If you travel by coach, bus or train from the Dublin Ireland Airport, you can relax while someone else does the escorting. If you do take off in your own rental car, get ready for the thrill of the Irish driving experience. Either way, you've made it to Ireland and you're about to enjoy the experience!

Return from Dublin Ireland Airport to Home Page

Return from Dublin Ireland Airport to Getting There