Take a Castle Tour on your Dublin Ireland Vacation
Millions of visitors each year take a Dublin Ireland vacation. Dublin is the first place they explore when they fly into the Dublin Airport just north of the city.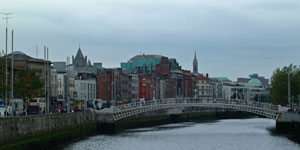 When you tour the region on your Dublin Ireland vacation, you may visit Dublin City as well as the other four administrative sections including Fingal, Dun Laoghaire, Rathdown and South Dublin.

Dublin is a thriving city that has expanded and improved over the past years. The "Celtic Tiger" phenomenon spread through Ireland to boost the economy. Difficult times followed and a new recovery is taking place. The development of the city's shopping areas and historic districts have made Dublin a popular tourist destination as well as a home to many new immigrants from all over the world.

Some of the castles you may tour on your Dublin trip include:

Clontarf Castle Hotel Dublin,
Dublin Castle Ireland,
Ardgillan Castle,
Rathfarnham,
Malahide Castle and
Howth Castle.

When you are on your castle tour in Dublin, you may want to:

Visit the Temple Bar area and eat at Elephant & Castle,

Shop on Grafton Street and stop for a cup of tea or coffee at Bewley's Cafe,

See the statue of Molly Malone,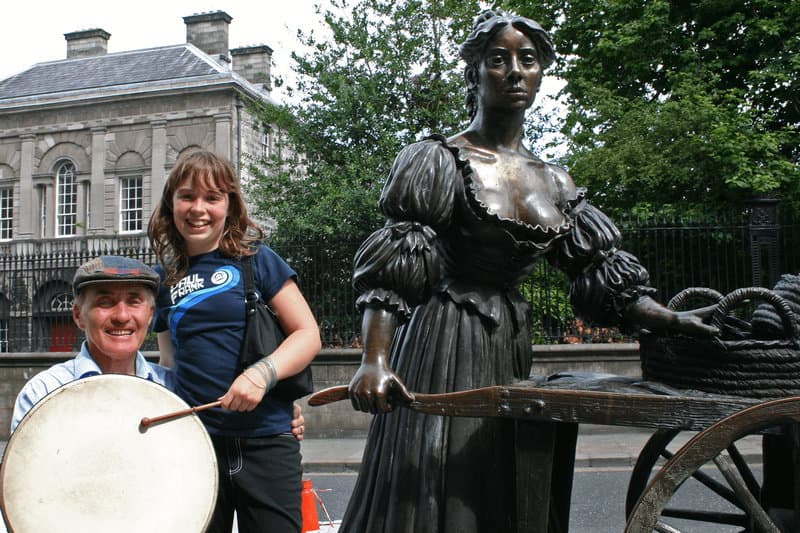 © Patricia McKinney-Lins
View the ancient Book of Kells manuscript at Trinity College,

Have a picnic on a park bench next to the pond at St. Stephen's Green,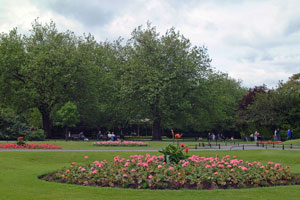 © Patricia McKinney-Lins
Take a pub tour and have a Guinness beer while you enjoy the music at the Dublin bars, or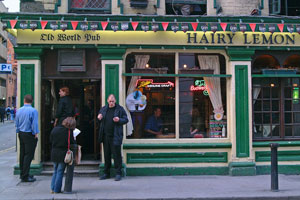 © Patricia McKinney-Lins
Tour the historic River Liffey area including government, museum and church buildings like St. Patrick's Cathedral.

You may want to order one of the Ireland guidebooks from amazon.com. Frommer's and Fodor's are two popular books that will give you hundreds of Ireland travel ideas. You can order the books directly from amazon by clicking on the links below. These guidebooks are always in my carry-on bag when I take off on a trip.

You might also want to go to a "football" game to experience sports in Ireland,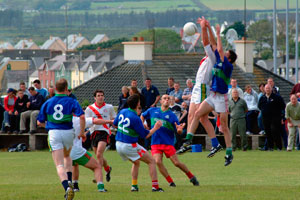 © Patricia McKinney-Lins
Take a day trip north to the scenic coastal village of Howth,

© Patricia McKinney-Lins
Take the DART south along to coast to the seaside village of Bray Ireland,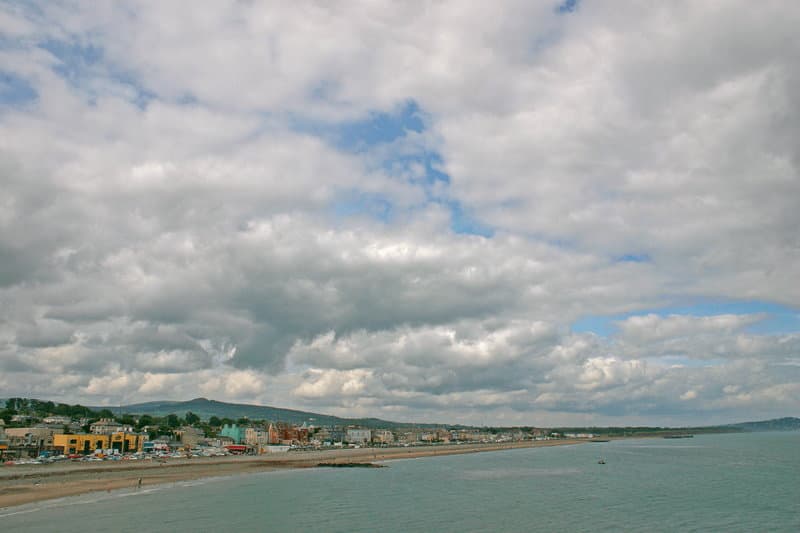 © Patricia McKinney-Lins
Walk on the Wicklow Way path for a while or for many miles,

Take a bus tour north to view the remarkable megalithic tombs at Newgrange, and

Take a lot of pictures of Dublin to help you remember your trip.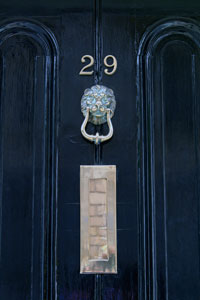 © Patricia McKinney-Lins
There are so many Dublin Ireland hotels to choose from. You may be overwhelmed by the choices. Here are a few of my recommendations:

The Brooks Hotel near Dublin City centre,

Ariel Guesthouse in Dublin's south side,

Number 31 near Dublin City Centre, and

Willowbrook B&B in Clontarf.

There are so many activities and sites to see, as well as wonderful places to stay, in and around Dublin City that you will want to take a Dublin vacation time and time again.

Return from Dublin Ireland Vacation (Dublin Castles) to Home Page

Return from Dublin Ireland Vacation (Dublin Castles) to Getting There

Return from Dublin Ireland Vacation (Dublin Castles) to Getting Around