Finding Irish Castles for Sale
Finding Irish castles for sale is possible! Have you ever imagined walking up the steps of your very own castle in Ireland? With persistence and dedication to the project, it can be a reality.

You may wonder if you have the time and energy to look for, purchase, and renovate a castle. If you are up for a challenge and have proper financing, it can be done. There is help available for the whole process from finding the property through the purchase and renovation.<br><br>

You will need a representative in Ireland if you don't live in the country. Real estate agents, called "Auctioneers" or "Estate Agents", belong to a real estate group or have their own offices These agents represent both buyers and sellers.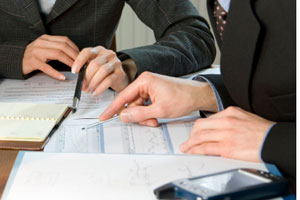 Most Estate Agents in the Republic of Ireland belong to the Irish Auctioneers and Valuers Institute (IAVI) or the Institute of Professional Auctioneers and Valuers (IPAV) and are licensed by the State. Northern Ireland has its own system of licensing as part of the United Kingdom.
The Estate Agents who are in a group have the advantage of finding Irish castles for sale all around the country. On the other hand, the small operator may find a castle for sale because he or she personally knows the owner.

Your agent in Ireland will let you know when a castle in your desired location is for sale. This process will take time, but if you are a serious buyer, eventually you will find that castles do become available.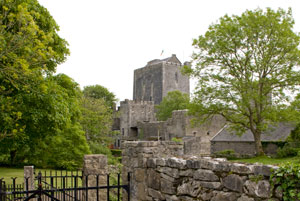 © Patricia McKinney-Lins
One of the leading international property listing companies is Viviun . Viviun handle sale and rental of castles in Ireland as well as many other properties throughout the world.

Most castles need many repairs. Castles are very old and many have been vacant for a while-maybe even for centuries! Before you buy a castle, you will carefully look at the renovations needed and get price estimates from contractors. Several hundred thousand dollars to a million or more is not uncommon for a total project price.

If you want to lower your cost, you may want to buy a castle ruin and leave it that way! There are hundreds of partial castle ruins throughout Ireland that are interesting and historic properties as they are. You may find a piece of land with a castle ruin on it. You could build a new cottage or larger home near the ruin on the same piece of land, now or in the future.


If you decide to buy a castle, the agent will take care of the closing for you; you will also want to hire a solicitor to do your legal work.
After the purchase, renovating your castle can be overwhelming. Scheduling and managing the project from your home in another country can be challenging at best and a nightmare at worse. If you can be in Ireland often or can manage from a distance, you may want to do it yourself. If not, help is available!

You may want to hire a full service "Property Locator" in Ireland to work on your behalf during the whole process of buying and renovating your castle. The Property Locator will look for a castle for you based on your geographic and financial requirements and will consult with agents, solicitors (lawyers), architects, and engineers to discuss your potential purchase and the proper purchase price.


Your Property Locator will arrange the purchase and manage the design and renovation of the castle. This is an exclusive service that you will pay for and enjoy the efficiency and peace of mind that will result from relying on the experts.

One of the leading Irish property locators is Emerald Haven . They offer a full range of services from purchase through renovation of the property.

If you decide that finding Irish castles for sale is your dream project, take it on and bask in owning one of the most unique properties in the world!